Weaving, knitting, weaving webbing, elastic or rigid ribbons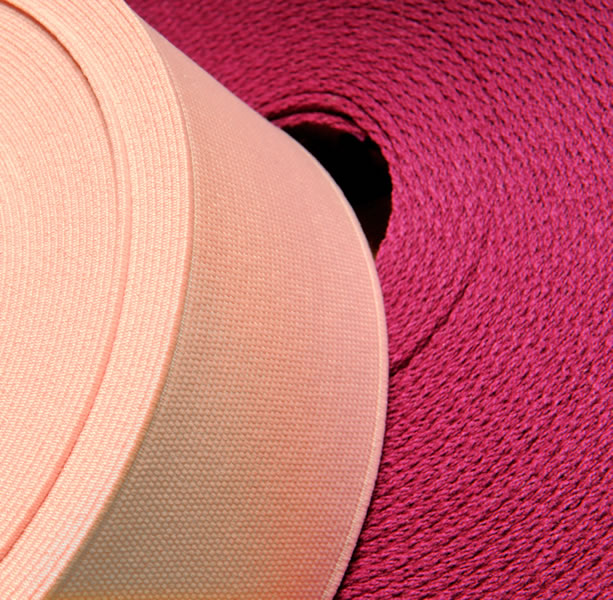 We manufactured different ribbons for any kind of standard or technical uses, weaved from the raw materials to be chosen.
We also create new models and color under request. We adapt ourselves to your specific requirements of packaging: patty, reel, in cardboard bulk, cutting end, drilling ends, etc….
Our range of satin ribbon colors :
Some examples of ribbons :
Twill
Gros grain
Lined
Braid
Satin
Fire-retardant
Heat insulation
Hot-melt
Fastening system (numerous colors)
Archiving
Inaugural
Packaging
Medical
Technical (fiberglass, aramid)
INTEGRATED SPECIFIC PROCESSINGS OR TREATMENT:
Stiff finishing
Fire-retardant
Water-repellent
Oil-repellent
Teflon
Infrared
Coating