Manufacture of braids, sandows, cords, strings, ropes, halyards, laces
European leader in braiding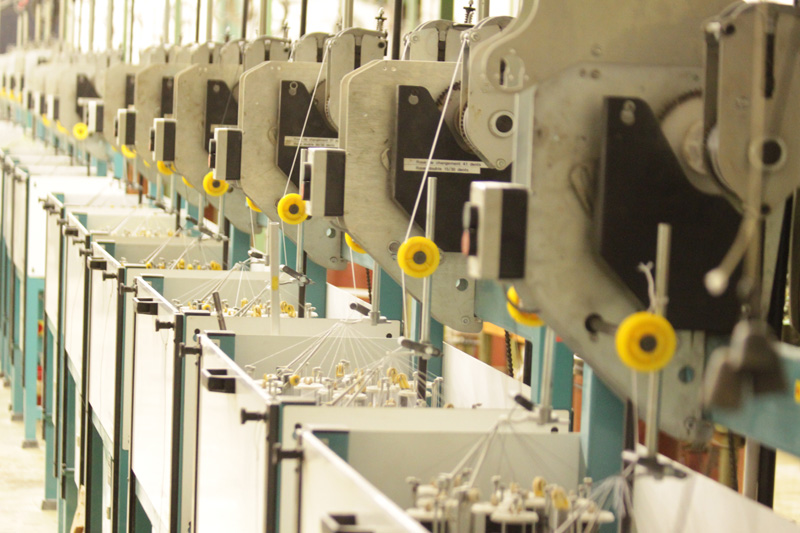 Equipped with one of the most important machinery-pool in Europe, Fantex Industrie offer a wide range of braids, elastic cables, luggage elastics, cords, halyards and laces in our range of products: stiff, elastic, adjusted extension according to the request, or very high-strength or fire-retardant fiber. Do not hesitate to ask for any kind of requirements.
Thanks to our organization and to our equipment, we can dye yarn for very small quantities.
We manufacture laces and cords with metal and cellulosic buckles adapted to your need. We also produce laces and polished cords with an approved level of quality! Applications are for Shoe, Clothing and Packaging industries.
Our pool machinery for braid is in constant renewing. A part of these later is especially dedicated to the flat plaits for leather craft belts.
INTEGRATED SPECIFIC PROCESSINGS OR TREATMENT:
Heat setting
Stiff finishing
Fire-retardant
Water-repellent
Oil-repellent
Teflon
Coating